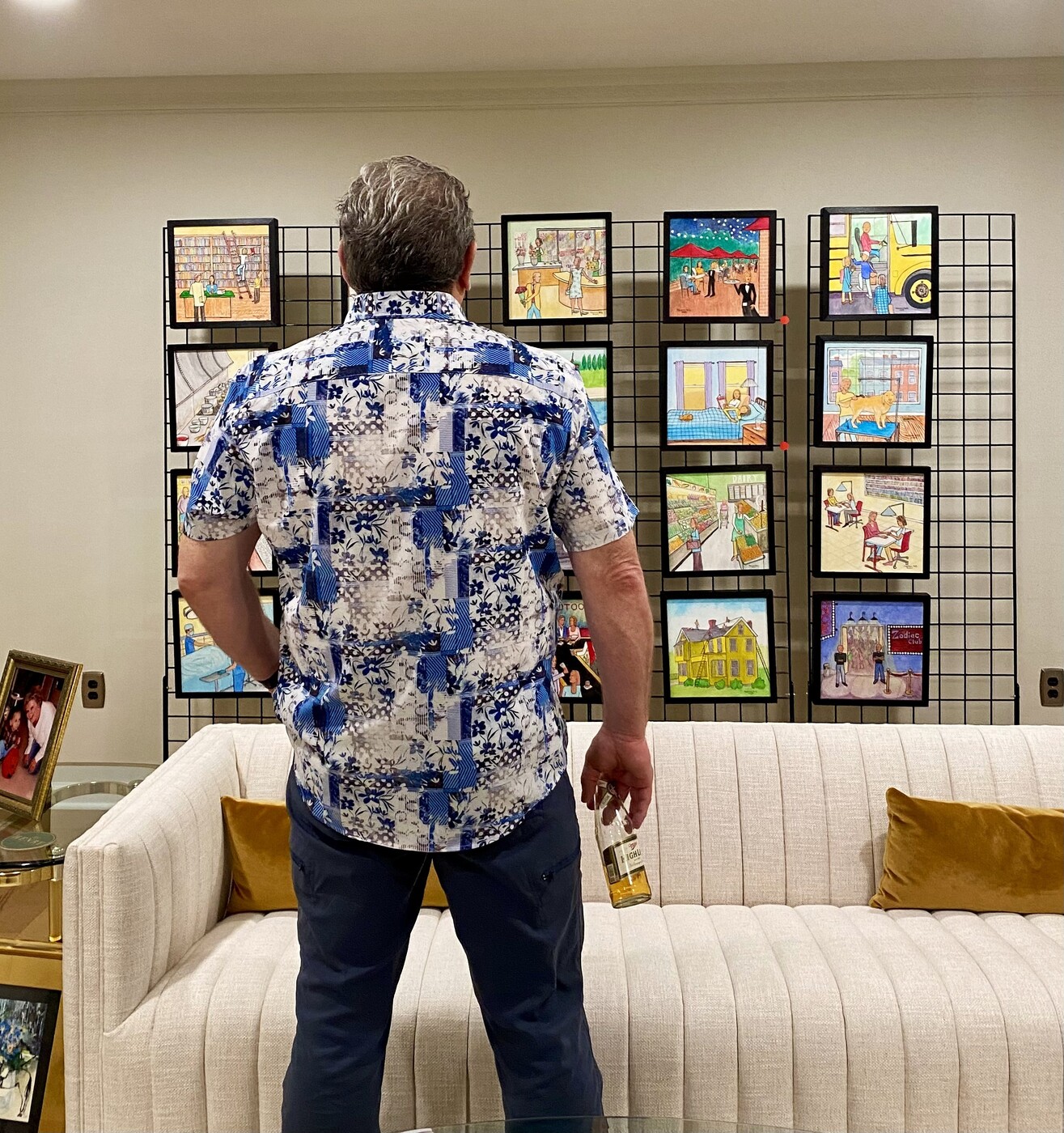 Thomas Kelly is an award New Jersey based painter. Widely collected, his work has a signature style which has its roots in expressionism. His colorful, narrative, acrylic paintings on canvas often create a dialogue with the viewer. His deceptively simplistic paintings are both critically acclaimed and very popular with everyday viewers. More than 300 original paintings of Kelly's have been collected.

Kelly works from small sketches and as he says, "My tiny original sketch can usually be overlaid right onto the finished painting. That is how close I stick to the original idea. That is what I wish to portray, that raw sketch is what first fascinated me."

Kelly states, "I am not and do not wish to be the artist with the best technical skill, recreating realism that wows the masses. I wish to be the one who connects well with the way people feel. I wish to have the viewer say about themselves, when they see my art, "This is about me, this is about my life." This is how I wish to connect. The universal feelings we all have is what I am trying to portray."

Tightrope 16" x 20"